Greenpoint, in northern Brooklyn, is today one of the dynamic neighborhoods in New York City. Sometimes referred to as "Little Poland," it once was home to large numbers of Irish and Irish-Americans who took advantage of its location and resources. Who were these Irish, and why did they settle in Greenpoint? To find out the surprising details, join us and historian Geoffrey Cobb on Saturday, February 27 at 2 p.m. in the McCloskey meeting room in the Parish House for the Basilica of St. Patrick's Old Cathedral, 263 Mulberry Street, Manhattan. A reception will follow. Suggested donation: $5.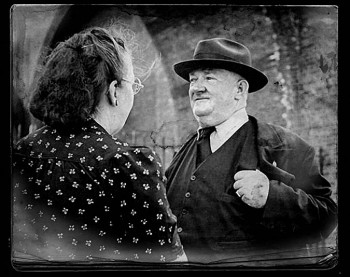 Given the name "Garden Spot of the Universe," Greenpoint today is a heavily Polish and gentrified area, but by the late 1800s it was home to a large and growing Irish-American community. Much of this community came as a result of Greenpoint's waterfront businesses. The McAllister family, for example, emigrated from Cushendall, Co. Antrim, and started a tugboat and lighterage firm that became the largest in New York harbor. Today, it is one of the largest tugboat companies in the world. The McAllisters brought over many friends and relatives from their hometown, so Greenpoint's population had a much heavier northern Irish component than other areas. Many descendants of these Northern Irish immigrants worked along the waterfront. And two Ulster men would lead the congregations of local churches. Fr. O'Hare, for many years pastor at St. Anthony of Padua was from Newry, Co. Down and led a congregation of ten thousand, while Fr. McGoldrick of St. Cecilia's was from Donegal and led a congregation of equal size.
Greenpoint's famous Irish son, Peter J. McGuinness, gave his area the Garden Spot name. McGuinness was one of the most colorful aldermen in New York City history. His Brooklynese speech, wit, and outlandish opinions, attracted not only Greenpoint constituents but also much of Brooklyn. Born in 1888 as one of fourteen children he never finished high school, but he mounted an independent campaign that defeated the Democratic Party's machine to become alderman and later district leader.
Influenced by the "Boss" of the Bowery, Big Tim Sullivan, McGuinness ran Greenpoint for nearly three decades as the last Tammany-style ward boss, but his reign was not marked by Tammany-style corruption. McGuinness charmed his Greenpoint constituents, journalists, and even political opponents. Mayor Jimmy Walker called him his favorite alderman. Peter J. McGuinness was effective legislator who succeeded in bringing improvements to Greenpoint, and many important civic landmarks in Greenpoint are results of his political ability.
Geoffrey Cobb is a Brooklyn historian who teaches at the High School for Service and Learning on the historic Erasmus Hall Campus. He has recently published Greenpoint: Brooklyn's Forgotten Past and is currently working on a second book about Peter J. McGuinness titled King of Greenpoint. Mr. Cobb has lived in Greenpoint for more than two decades. He is married to a Polish woman and in addition to speaking Polish, he speaks Russian, German, Spanish and French.
Save The Date
The Garden Spot
Saturday, Feb. 27, 2016, 2 p.m.
McCloskey Meeting Room
Parish House of the Basilica of
St. Patrick's Old Cathedral
263 Mulberry Street, Manhattan
Reception to Follow